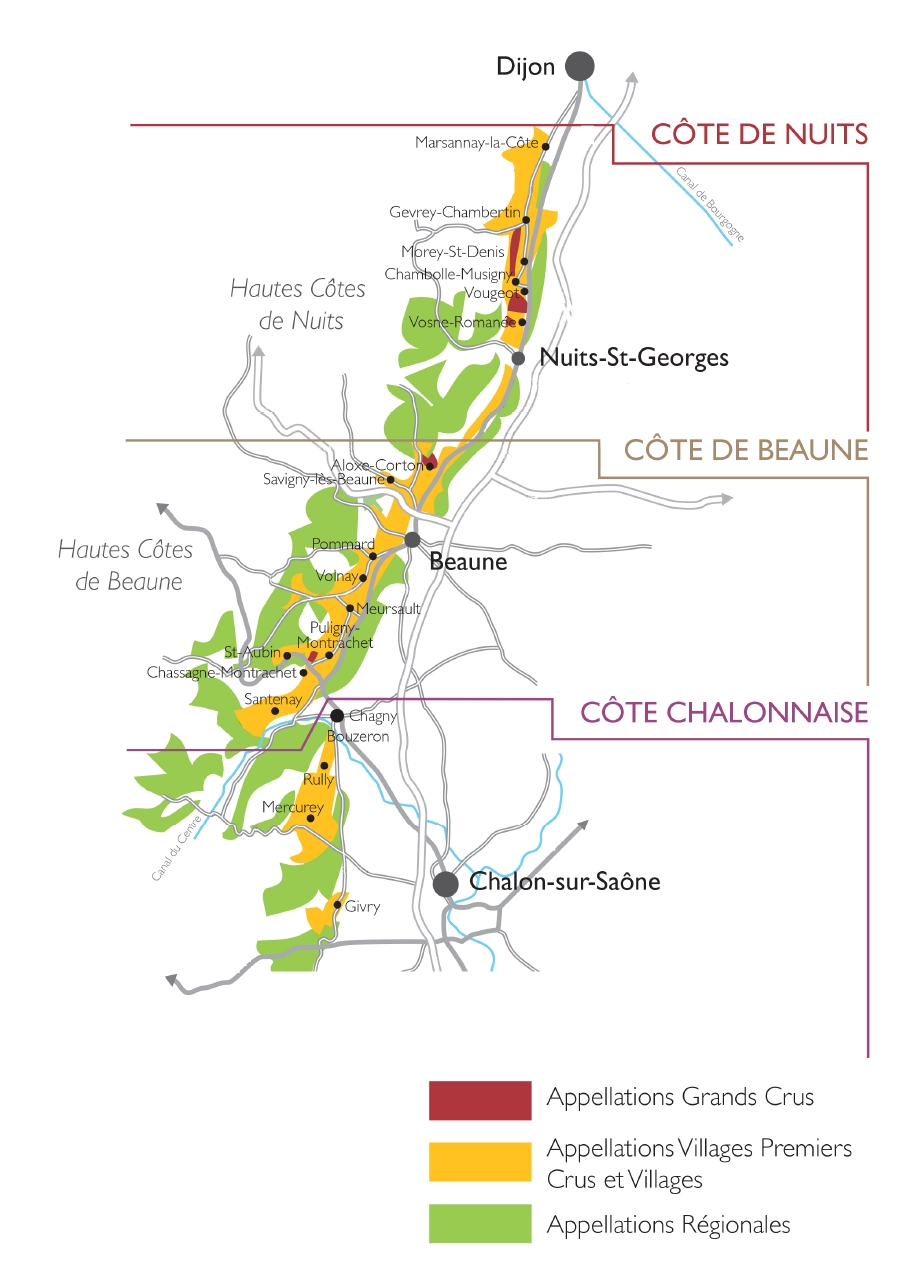 Côte Chalonnaise vineyards cover about 2300 hectares and spread over a hillside strip that is 25 kilometres long and up to 7 kilometres wide. Vines are planted over 320 meters above sea level. Located in straight prolongation of Côte de Beaune, vineyards take advantage of East and South East exposures and lay also on Jurassic limestone and marl strata. Overlaying calcareous bedrock, quality of soils (gravel, clay break) is mainly linked to its location on the slope.
Chardonnay and Pinot Noir are the enlightening varietals of diverse and expressive climats as they are in the rest of Burgundy. White wines – 35% of Chalonnais region- are a majority in North around Rully and also in the lower part of the Côte, from Montagny where slopes gently turn South. In the heart of Côte Chalonnaise, Mercurey -the largest appellation regarding planted surfaces- and Givry are the most prominent villages for red wines, in particular stunning Premiers Crus with South East exposures. Cotes Chalonnaise special feature is a second rare white varietal named Aligoté which flourishes around Bouzeron.
History of Côte Chalonnaise merges with the whole Burgundy history, complex and unique. Dukes of Burgundy owned a famous castle at Clos de Germolles. From its debut, vineyards were renowned beyond its region when Autun rivalled with Rome. It was already attested by Gregory de Tours in the 6th century when evoking the competition between Dijon and Chalon concerning the production of great wines. Benedictine monks from Cluny discovered very early in the ages the best locations where vines blossom.